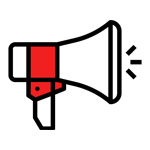 Parents/guardians are now required to register their details to receive a QR code, used to scan when attending the Centre for lessons.
Get your QR Code
Water is great fun. However, it also presents real dangers that children need to be prepared for. Swimming and water safety, like many other skills if left unpractised, risk decreasing over time.
Request to restart your Swimming Lessons using the form below.
Lessons will look slightly different to the usual experience our members are used to. We have implemented a number of new measures to ensure a safer environment. Please expect changes to be in place at your next lesson.

Swimming Lessons operate seven days a week at the Centre and operate between the following times:
Monday to Friday from 9.15am to 12.15pm AND 4pm to 6.45pm
Saturday from 8.15am to 2.45pm
Sunday from 8.15am to 12.45pm
Important operational information:
Please follow directional signage and floor markings to exit and enter the Centre.
Please keep a 1.5m distance between yourself and other patrons on pool deck.
Please only bring one parent per family with the following exceptions:

For children aged under 5 a maximum of 2 children per 1 parent is required (each child must be within arm's reach of parent at all times); for children aged under 10 a maximum of 4 children per 2 parents is required (each child must be actively supervised at all times). Please see the details of the Centre's Watch Around Water Policy Information below
Parents who are required to be in the water with their child, may have another parent present
We are sibling friendly: Parent/guardians may bring another child to spectate, in line with the Centre's Supervision/Watch Around Water Policy (details below), and contact tracing requirements.

Responsible parents/guardians are required to register for a QR code to scan at each lesson for contact tracing requirements