We have a wide range of facilities available that are designed to support you in achieving a healthier lifestyle filled with enriching social connections and personal growth.
Please note: The waterslides are currently closed for maintenance reasons.
"Matt Cowdrey' 50m Competition Pool
Deep-water pool with a maximum depth of 3 metres. 10 lanes in 50 metre mode and 20 lanes when in 25 metre mode using movable boom. For lap swimming, please check availability before arriving.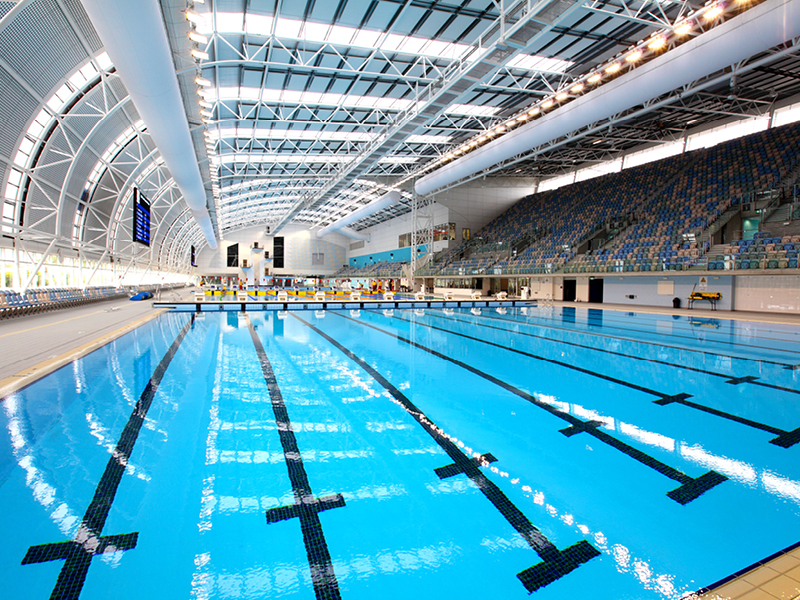 Water Polo/Dive Pool
The Water Polo/Dive Pool is a FINA compliant 55m pool with movable boom and depth from 3 to 5 metres.
Water Polo: Water-Polo Pool 25 metres, 10 lanes. For lap swimming, please check availability before arriving.
Dive Pool: Dive Pool, with air cushions and underwater window, 25 metres, 10 lanes. For lap swimming, please check availability before arriving.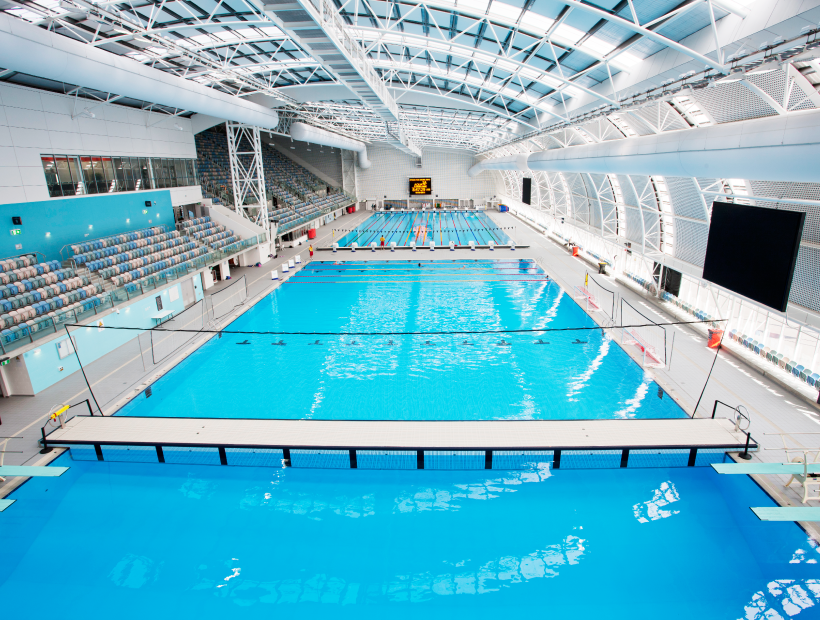 Learners Pool
The Learners Pool is 1 meter deep shallow-water pool. Heated to approximtely 32 degrees Celsius. With Swimming Lessons and programs occurring 7-days a week in this pool, please refer to Leisure Swimming for availability outside of these times.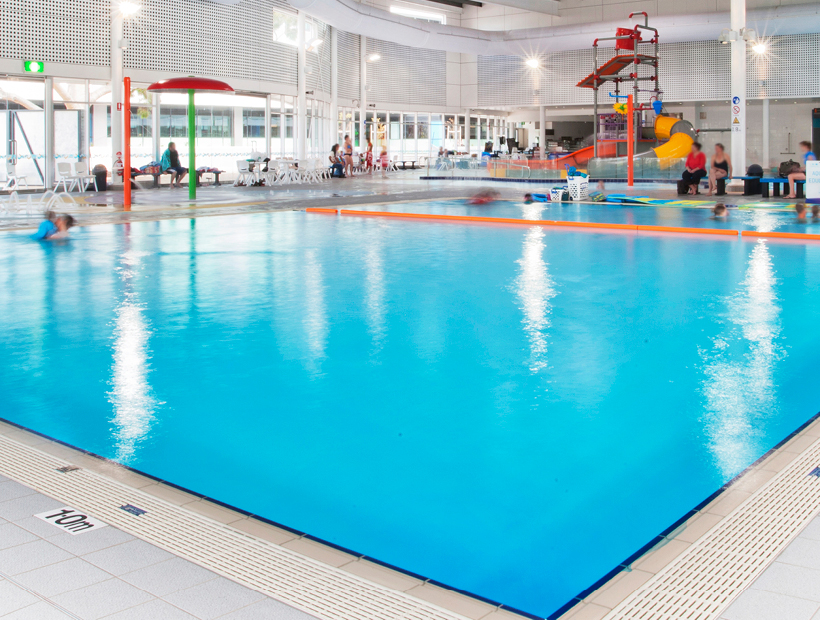 25m Program Pool
The Program Pool is a 25m shallow-water pool, heated to approximately 32 degrees Celsius with an access ramp and jet pool. Before arriving, please refer to lap swimming availability, or for gentle activity (no lap swimming), please refer to Rehabilitation Lanes. If you are a Physiotherapy service provider or a Community Access Group, please enquire to arrange your booking.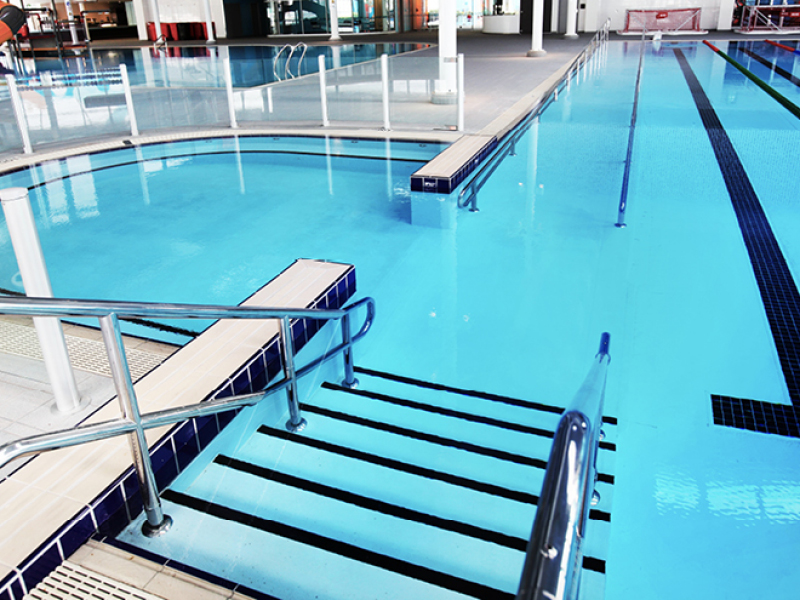 Splash Park, Leisure and Toddler Pool
The shallow-water Leisure Pool and Splash Park ranges from 0 m to .9m in depth and is heated to approximately 32 degrees Celsius. The Splash Park is an interactive aquatic playground that features two small waterslides and the 'Big Bucket' that unleashes water once it fills. The toddler pool runs Aqua Sensory Play group sessions during school suitable for babies from 8 weeks of age to 3 years)
Before arriving, please refer to Leisure Swimming, that provides operating times of the big bucket and available times and areas for leisure swimming.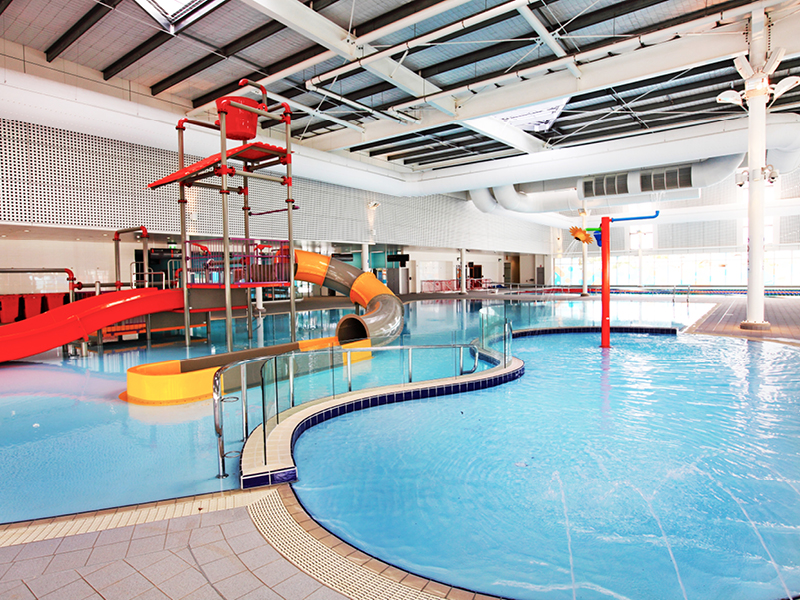 Gym
The Gym features three group fitness studios, cardio floor, strength area and Strength & Conditioning studio (open from 10.30am daily).
Our modern Life Fitness cardio equipment includes:
Stair climbers
Recumbent bikes
Treadmills
Rowers, pin loaded equipment, free weights and more is available.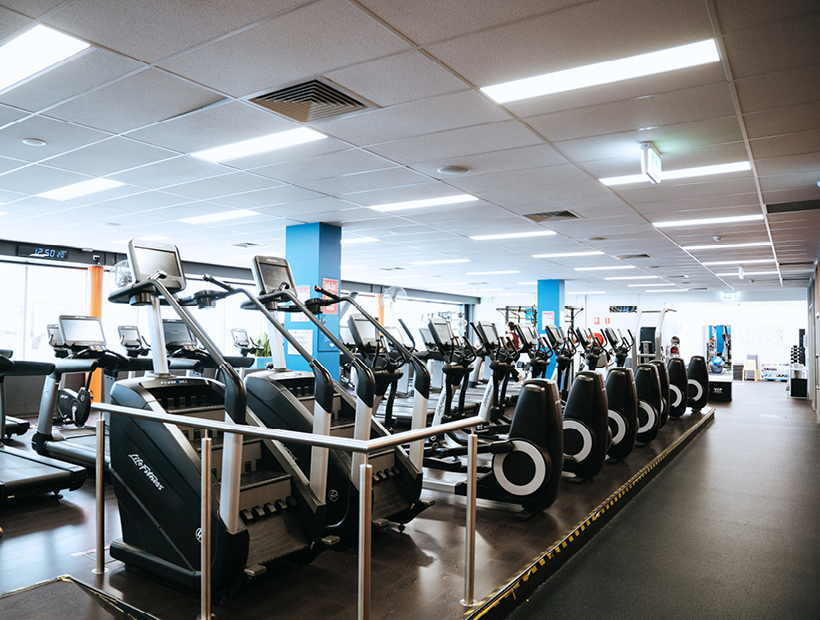 Cafe
Our vibrant café fosters a sense of togetherness and community spirit. The cafe's pride and joy lie with its barista-made coffee, freshly prepared food and seeing connections made in our community.
Gluten friendly (GFr) alternatives* (GF rolls etc.) and vegan options available.
Save yourself some time and pre-order your food and drinks online (pick-up only).
*not available to order online
The cafe is open:
Monday to Thursday 7:00am to 7:00pm
Friday 7:00am to 6:30pm
Saturday 7:00am to 4:00pm
Sunday and public holidays 8:00am to 3:30pm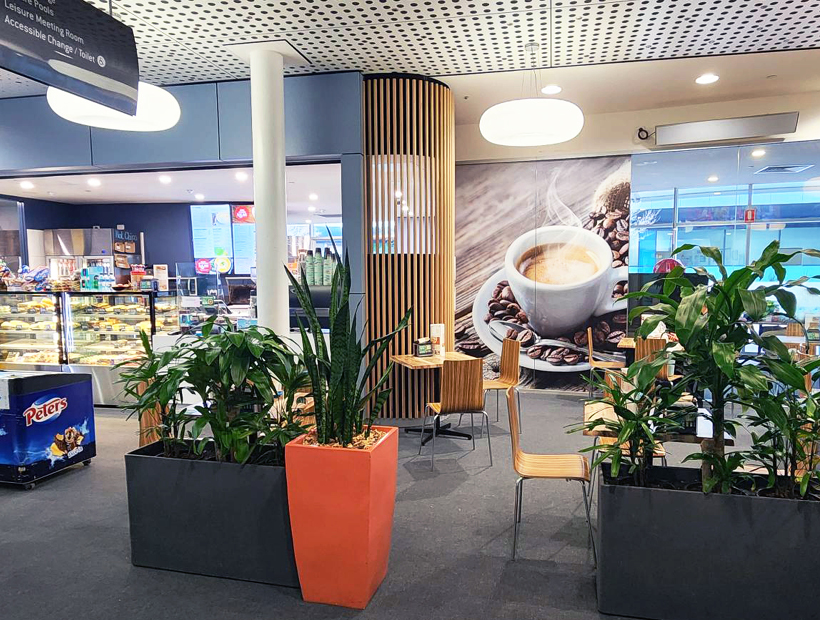 Retail Store
The Retail Store is fitted out with all the latest swimming gear and apparel for babies through to adults. Members receive a 20% discount off full price items in store.
The Retail Store is open:
Monday to Friday: 8:00am to 6:00pm
Saturday & Sunday: 8:00am to 3:00pm
Times vary on special days & public holidays
Swim wear
Artesands Plus size range
Funkita/Funky Trunks
Engine
Speedo
Race suits
Gym wear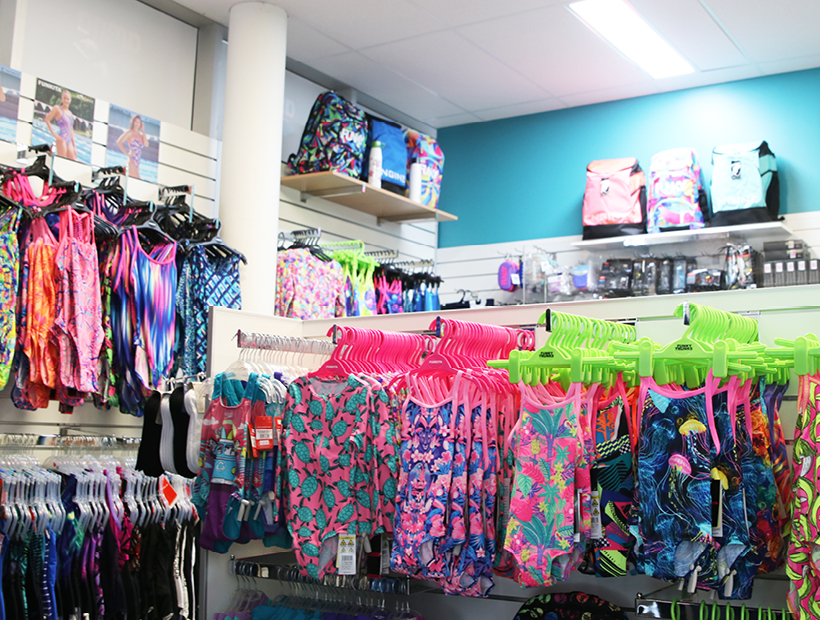 Marion Sports Physio
Marion Sports Physio, operated by Physio Sports & Performance, is conveniently located within the SA Aquatic & Leisure Centre offering hands on treatment, recovery and rehabilitation. Whether you're recovering from an injury, looking to prevent injury, or seeking relief from everyday aches and pains, book with Marion Sports Physio today.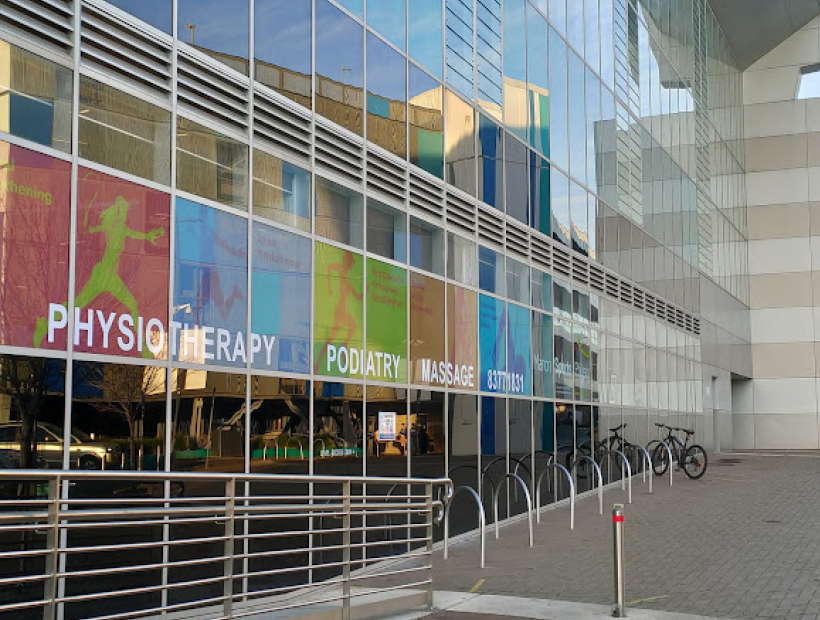 You may also be interested in