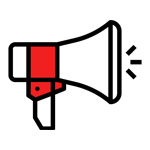 Parents/guardians are now required to register their details to receive a QR code, used to scan when attending the Centre for lessons.
Get your QR Code
Register your interest to enrol in Restart Lessons using the form below.
Lessons will look slightly different to the experience our members are used to. We have implemented a number of new measures to ensure safer physical distancing. Please expect these changes to be in place at your next lesson.
What is included in Restart Lessons:
Recreational swimming for members, before and after lessons including the splash park
Separate entry and exit points
Lesson times will be

Monday to Friday from 9.15am to 12.15pm AND 4pm to 6.45pm
Saturday from 8.15am to 2.45pm
Sunday from 8.15am to 12.45pm
Important operational information:
Entering the Centre will be from the Main Entrance. To leave the Centre, please follow the floor markings which will direct you to the exit via the Cafe.
Please only bring one parent per family (for ages under 5 a maximum of 1 parent for 2 children; for ages under 10 a maximum of 1 parent for 4 children). Parents who are required to be in the water with their child, may have another parent present.
Register Your Interest