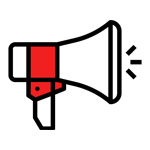 We are now taking enrolments and reactivating suspended members for Term 3 of Swimming Lesson. Please read the below for how to get started.
We are excited to announce that the restart of Swimming Lessons on the 29th of June was successful. We now invite all other members who are still on suspension to reactivate for Term 3 lessons commencing Monday 20 July 2020.
Lessons will look slightly different to the experience our members are used to. We have implemented a number of new measures to ensure safer physical distancing. Please expect these changes to be in place at your next lesson.
Simply register your interest to enrol for lessons starting from Monday 20 July 2020.
What is included in Restart Lessons:
Smaller class sizes to ensure physical distancing
Recreational swimming for members, before and after lessons including the splash park, will be open from 13 July 2020.
Separate entry and exit points on the East side of the Leisure area as per State Government guidelines
Lesson times will be

Monday to Friday from 9.15am to 12.15pm AND 4pm to 6.45pm
Saturday from 8.15am to 2.45pm
Sunday from 8.15am to 12.45pm
Important operational information:
Entry to the Centre will be at the East side of the Plaza at the Leisure pool opposite the big tree
Please only bring one parent per family
To register your interest please read and fill out the form below.
Register Your Interest