Splash around in the Leisure Pool and have fun on Splash Park, the Centre's interactive playground.
Suited for those under the age of 10, Splash Park's major features are the two small water slides and the "Big Bucket".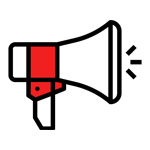 The Outdoor Waterslides are unavailable for use due to being closed for maintenance.
Session information:
We recommend booking online to avoid disappointment. Spaces are limited per session and peak-time sessions may book-out.
Includes the Leisure Pool and Splash Park. Dive boards (5+ years ) or Pool Toys are scheduled on weekends from 11pm to 4pm* for you to use within your Leisure Pool and Splash Park booking at no extra charge. A deep water competency swim may be required to use the Dive boards or Pool Toys.
Not all elements of Splash Park may be open at all times. This includes during school term 9am - 11am when the Big Bucket is not available.
From 3.30pm Monday to Friday, on Saturday mornings and on Sunday mornings the Leisure Pool is a shared space, with half of the leisure pool, splash park and toddler pool available for leisure swimming.
No other pool, area or activity is included in your Leisure Pool & Splash Park booking.