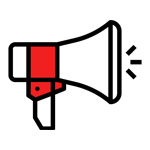 Rehabilitation Lane availability will be different to 10/12/2021. Please refer to the booking feature below for session times. We recommend booking online to avoid disappointment.
What is a Rehabilitation Lane?
Rehabilitation Lanes are wider than traditional lanes and are suitable for walking or exercises for physical rehabilitation and other therapeutic benefit.
These lanes are not suitable for swimming laps or for aquatic play. If you prefer a regular lane for lap swimming in shallow or deep water, please visit the Lap Swimming Page (online bookings essential).
Rehabilitation Lanes are available in the shallow 25m Program Pool situated in the leisure area. This pool is heated to approximately 32°C and includes an access ramp.
Aquatic Area Opening Times
The aquatic area, including the downstairs changerooms/showers are open between the following times. Please ensure you exit the pool 15 minutes prior to the area closure.
5am to 9pm Monday to Friday

5am to 6pm Saturday

7am to 6pm Sunday.
Centre times will vary on public holidays. For specific Rehabilitation Lane availability please refer to bookings below.
How to book

Swim bookings open approximately 7 days in advance. If you cannot see your preferred time on the booking form, it may be unavailable, fully booked or not open yet.

To book:

Select the book now button for the corresponding swimming service you would like.
Select your Centre access type (eg Member, Casual etc)
Select the blue button "Check Availability" to display available options for your selected service.
Select the day you would like to book. Available session times will display for this date.
Select your time of the session you would like to book.
Select the blue button "Book Now"
Complete your details, read and check the disclaimer if you agree.
If applicable, you will be directed to the checkout for payment details and then to pay and confirm.
Select the blue button "Confirm".
Check your email for confirmation that you have booked.

See below on how to change your booking, if required

Changing your booking

Can't make your booked session?

If you cannot make your booked session anymore, you can change your session time.

To change your booking:

Open your booking confirmation email
Select the "manage booking" option.
Select "change booking".
Select your day and time
Select the "Book Now" button.
Confirm your details.

Please note you can also cancel your booking via the "manage booking" email option, however we do not offer refunds for cancellations as per the booking terms and conditions below.
Bookings
Rehabilitation Swimming, as a service, is for individual use only. If you are a Physiotherapy service provider or a Community Access Group, please use the enquiry form on this page to arrange your booking booking.
Pre-bookings are required to use the Rehabilitation Lanes. Please book your session below.
Your Rehabilitation Lane booking commences on the hour and lasts for approximately 45-minutes in the water, allow for time for you leave the water prior to the start time of the next session. There is no carry-over into the next session. Please read our terms and conditions below before you make a booking.
Rehabilitation Swimming Terms and Conditions

Patrons are required to COVID-SAfe Check-in by using the free mySA Gov App for South Australian Government contact tracing purposes under the Public Activities Direction.

If you do not have a compatible smartphone, a paper record will be available for you to provide your details. Patrons are required to have the confirmation green tick ready to show staff after they have scanned the Centre's QR Code. If you choose not to provide your details, you may be refused entry.

Please read the following terms and conditions before you make a Rehabilitation Swimming booking.

Booking policy

1. You can book in under the following categories:

a. Active Member: For those that hold a valid active Gym & Swim membership at the SA Aquatic & Leisure Centre. Included in active membership and will not display a cost on booking. Members must swipe their card or wristband at the gates to access the Centre.

b. Swim Pass Holders: for individuals that have visits remaining on their active Multi-Visit swim pass to the SA Aquatic & Leisure Centre. Multi-Visit Swim Pass bookings with visits on their pass will have one visit, per booking deducted from their existing pass

c. Casual Visitors: Per-use booking. Casual visitors/suspended members are required to first check-in at the Front Desk.

d. Concession Casual: Pay per-use booking for those who possess a concession/senior's card. Casual visitors/suspended members are required to first check-in at the Front Desk. Concession bookings must bring their concession/seniors card to the Front Desk.

2. Pre-bookings are required.

3. Refunds and cancellations are not available. Your booking time can be changed via the confirmation email's "manage booking" option.

4. We recommend each individual makes a booking for no more than one session per day to maximum of 3 bookings per week. This is to allow many people in our community to access the Centre.

5. We recommend booking no earlier than 48 hours prior to the session commencing. Bookings can be made anytime for the next available time frame.

6. "Multi Visit Swim Pass Holders" will be deducted for "no-shows".

Restrictions

7. Patrons are to bring own water bottles. No other food or drink is permitted into the SA Aquatic & Leisure Centre

8. For contact tracing purposes and for traffic flow and social distancing purposes visitors and members, who are attending the centre for Rehabilitation Swimming, must pre-book their swim, providing their contact details upon booking. Members and Multi-visit pass holders must also bring their access card or wristband to scan at the Centre on entry. If required, replacement cards and wristbands are available at the front desk for $8.

9. The following services are currently not available:

a. Crèche

Social distancing, safety, health and hygiene

10. The patron is responsible for adhering to social distancing, health and hygiene guidelines:

a. Always keep a 1.5 metre distance between yourself and others. Rehabilitation lanes are shared with a capacity of 22.

b. Adhere to assigned entry and exit points

c. Shower before entering the pools

d. Stay home, do not attend your booked session and seek testing if you have the following symptoms:

i. Cough

ii. Shortness of breath or difficulty breathing

iii. Fever

iv. Unexplained loss of smell or altered sense of taste

v. Chills and body aches or muscle pain

vi. A sore throat

vii. Headaches

viii. Runny nose

ix. Diarrhoea

e. Wash your hands often and cover coughs and sneezes

11. Swimmers can be accompanied by one carer who is not swimming. There is an allocated seating area on pool deck for caregivers. Under The South Australian Carers Recognition Act 2005 a carer is defined as the following:

(1) a person is a carer for the purposes of this Act if he or she is a natural person who provides ongoing care or assistance to—

(a) a person who has a disability within the meaning of the Disability Inclusion Act 2018; or

(b) a person who has a chronic illness, including a mental illness within the meaning of the Mental Health Act 1993; or

(c) a person who, because of frailty, requires assistance with the carrying out of everyday tasks; or

(d) a person of a class prescribed by regulation.

12. As per the SA Aquatic & Leisure Centre's Supervision Policy. Children under the age of 10 must be supervised by a parent or guardian. Swimmers under 10 years of age can be accompanied by one parent who is not swimming. There is an allocated seating area on pool deck for supervising parents/guardian. Please note that for children 10 years and older who are competent swimmers in 3 metre deep water, a parent is not required to be present in the Centre.

13.The patron must adhere to the standard Conditions of Entry to the SA Aquatic & Leisure Centre (view them here)

14. Vulnerable and elderly people with chronic health conditions should speak to their doctor about what is appropriate for them

Rehabilitation Swimming Procedures

15. Please arrive at the Centre entry 5 minutes prior to your session commencing.

16. Do not enter the water until your pre-booked time.

17. The one-hour booking consists of one hour in the facility, commencing on the hour. Lifeguards will provide instructions when it is time to exit the pool, prepare to exit the Centre and collect your belongings. Patrons must depart the centre prior to the next hour commencing.

18. Late arrivals must swim within their booking hour and cannot carry over into the next hour.

Failure to comply with the above terms and conditions of entry may result in restrictions for further bookings.