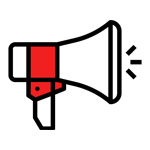 Maintenance in the access change room near the program pool is scheduled on 4/12/2023, starting around midday. The bed will be temporarily unavailable. If you need a change room bed, consider an alternative day or be mindful. An alternative hoist is available. Thank you for understanding and cooperation.
Rehabilitation Lanes are dedicated lanes for gentle exercises. For example walking or exercises for physical rehabilitation and other therapeutic benefit.
Lap swimming and aquatic play is not permitted in Rehabilitation Lanes. If you intend to do lap swimming please DO NOT book rehab lanes.
If you prefer a regular lane for lap swimming in shallow or deep water, please visit the Lap Swimming Page.
Rehabilitation Lanes are available in the shallow 25m Program Pool situated in the leisure area. This pool is heated to approximately 32°C and includes an access ramp.
Bookings
Rehabilitation Lanes are a service for individual use only. If you are a Physiotherapy service provider or a Community Access Group, please use the enquiry form on this page to arrange your booking.
Pre-bookings are required to use the Rehabilitation Lanes. Please book your session below.
Your Rehabilitation Lane booking commences on the hour and lasts for approximately 45-minutes in the water, allow for time for you leave the water prior to the start time of the next session. There is no carry-over into the next session. Please read our terms and conditions below before you make a booking.